Cute clothes work well with sneakers, heels, platforms, gladiator heels, boots, Uggs, sandals, and the list continues on and on. Outfits, on the other hand, look incredibly sexy when matched with the proper loafers, which are now in style. This is due to the ease with which loafers can be slipped on and off, allowing convenience while wearing a fashionable ensemble. So, how do you pair loafers with various outfits? What pants should you pair with loafers? We've collected a list of numerous ways to style loafers shoes for women.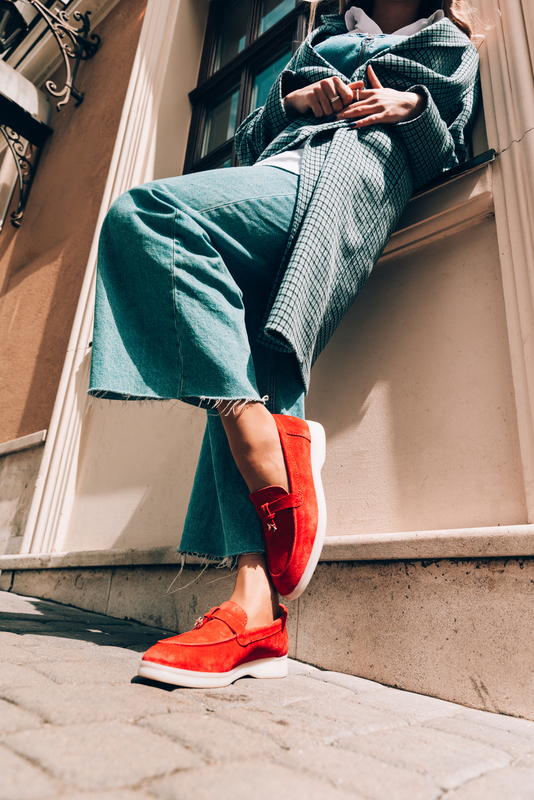 1. Pastel Loafers with Cropped Trousers, a Blouse and a Blazer
If you're looking for something that's super breezy in the summer heat, then pastel loafers with cotton cropped trousers, a patterned or floral blouse with a blazer is a great outfit choice. You'll still look smart without having to overheat in the summer.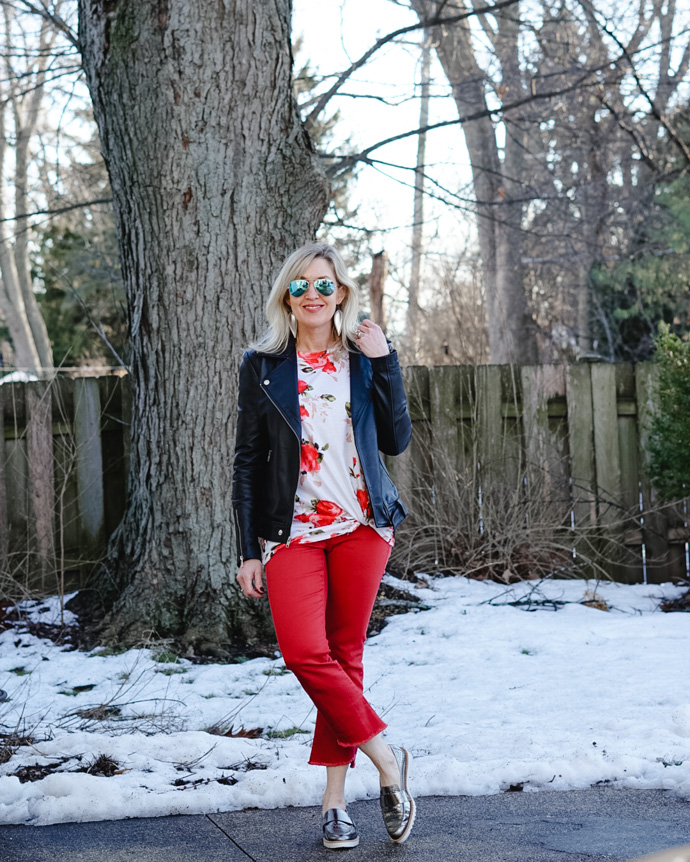 2. Metallic Loafers Dressed Up for Workwear
Metallic loafers look great with bright red pants, a pinstriped t-shirt, and a black jacket. This is a very stylish outfit to pair with loafers. The great thing about this ensemble is you look smart, but you have pure comfort thanks to your metallic loafers.
3. Match Your Loafers to Your Jacket
The Kardashians did something right! Kendall is often seen rocking a super comfortable pair of loafers that match the jacket she's wearing. Pair this combo with some stylish jeans and a cropped top and you've got an inspired outfit.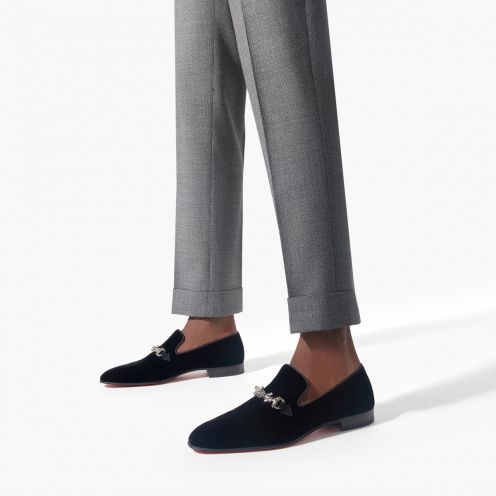 4. Loafers with a Shirt
Loafers are popular among city ladies because they combine a simple outfit with attractive shoes. Wear a shirt and pants in all blue and pair it with these Louboutin blue loafers for a simple yet trendy look that you're going to be comfortable in all day.
5. Rock the Geek-Chic Look
Geek-chic has become more popular over the years, and if you're wondering what else you could pair your smart black loafers with, then consider a tweed-style jacket and trousers with a blouse or a full pant suit.
6. Dress Down for the Beach
Loafers don't always need to be used for dressing up an outfit in a casual way, as you can simply enjoy wearing them for day to day activities. Heading to the beach? Pair your silver loafers with some white cropped jeans and a flowy beach top. Easy to slip on and off if you fancy a dip in the sea while still looking fantastic.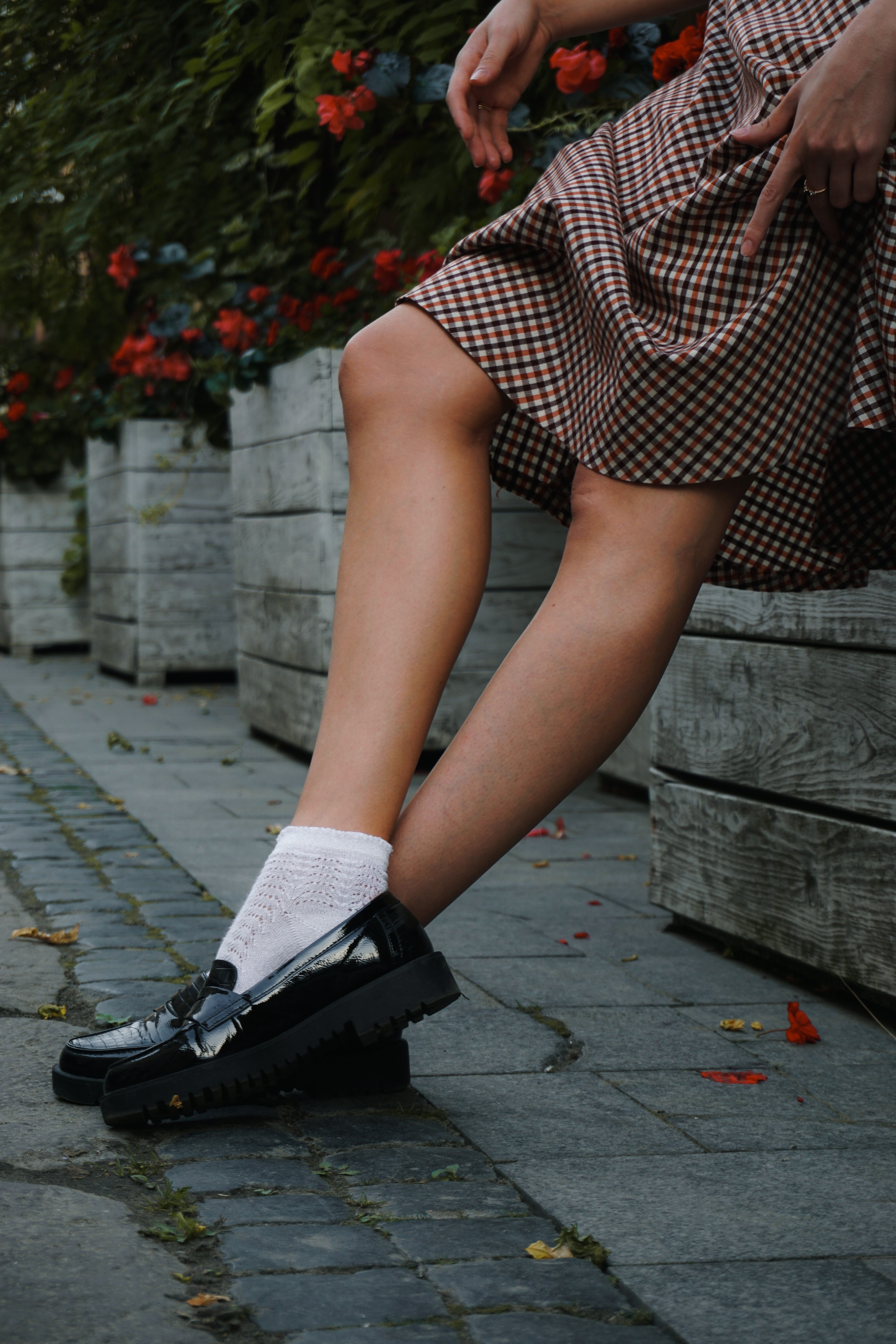 7. Loafers Paired with a Mini Dress and a Trench Coat
Loafers are a fantastic shoe to wear with a dress since they are sophisticated enough to complement the outfit while still being considerably more comfortable than stilettos. Layering a beautiful jacket over top, such as a bright yellow trench coat, will give a touch of flair to your ensemble, which these loafers will complement.
As you can see, no matter what kind of day you're facing, loafers can complement all kinds of outfits, from office attire to running errands every day. Turn your comfortable loafers into a style statement with these 7 outfit ideas!