Prada and Gucci are two of the most well-known Italian design companies. They both belong among the world's most famous haute couture and fashion houses, alongside Chanel, Dior, Versace, and Louis Vuitton. 
Gucci and Prada are two fashion houses that were founded in the early twentieth century, within eight years of each other, in Milan and Florence, respectively. They produce some of the most fashionable and sought-after apparel and accessories. 
While both are well-known and respected, there are some significant distinctions between the two companies that should be considered when comparing these high fashion labels. 
What are the differences between Gucci and Prada? 
Everyone knows a Gucci handbag when they see one. Their iconic use of the double G monogram printed across the fabric on a lot of their canvas handbag designs. Their handbags often display the two "Gs" interlocking on the front of the handbag. 
Prada, however, aren't as obvious with their branding. In fact, it can be quite difficult to distinguish Prada if you have an untrained eye. Prada's branding is considerably more subtle, and you may not recognize their logo since it is frequently extremely inconspicuous, isn't visible, or is just the name Prada printed in a black or white typeface. 
This more subtle minimalist approach to branding is typically found in high fashion items purchased by members of high society social groups. 
Gucci vs Prada - What Are The Similarities? 
Both of these premium high fashion labels began as family-owned businesses. The current chief designer of Prada is the granddaughter of the company's founder. Gucci was started as a family company, but infighting and uncertainty led to a takeover in the 1990s by an investor group.  
Gucci and Prada both began their businesses by producing leather items such as purses, travel cases, and other leather materials. Both businesses are still known for their timeless leather designs and design some of the most stunning leather hand bag designs in the luxury fashion industry.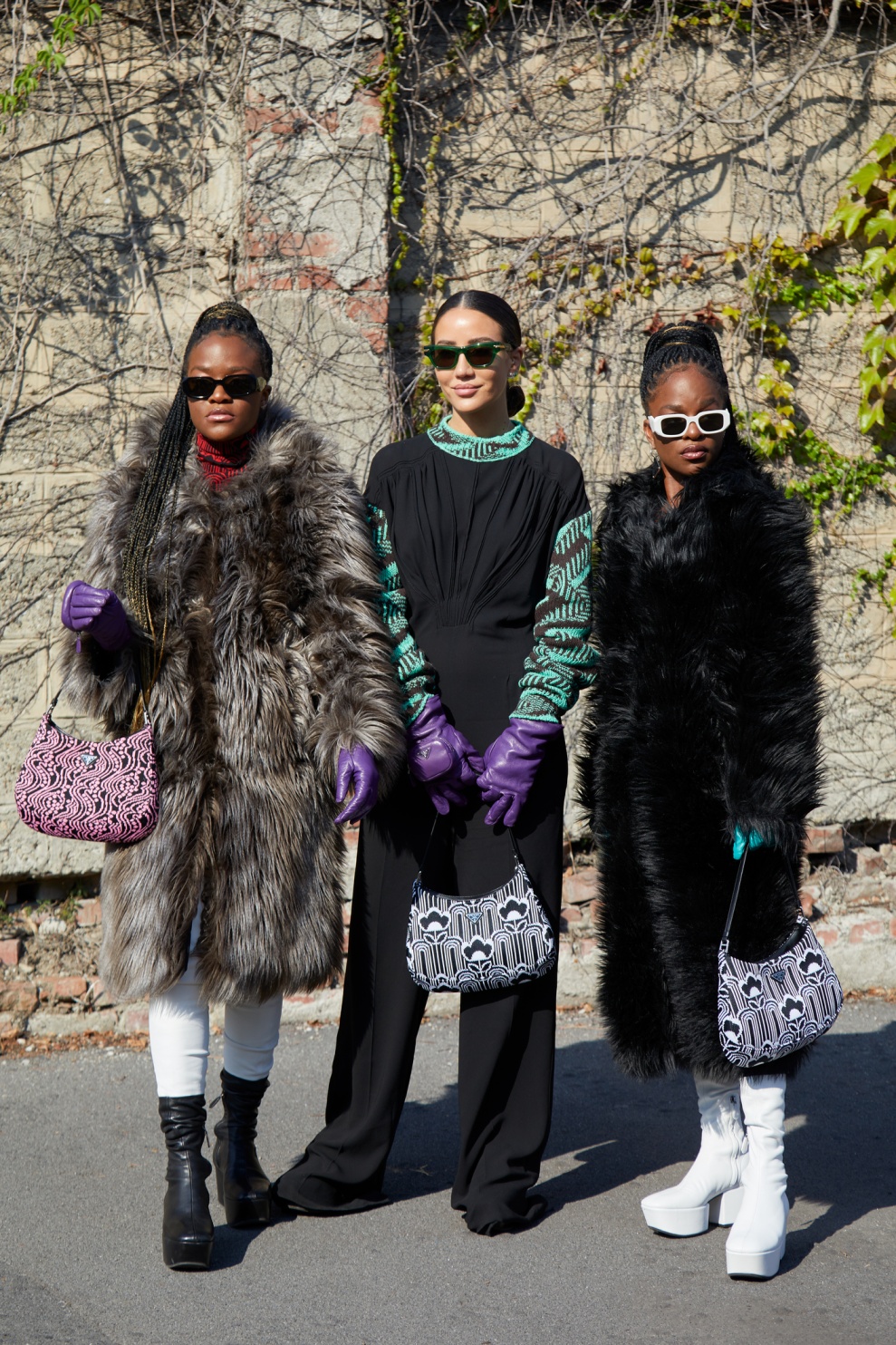 What We Love About Prada
Prada started off as a leather goods store, making luggage and handbags. Over time, the firm grew to include a broader range of accessories, eventually becoming the premier fashion brand that it is today. Its leadership has traditionally been passed down via the family. Prada's design approach is distinguished by the use of relatively neutral tones, such as black, white, and beige, in leather and synthetic fabric patterns.
Miuccia Prada, the current Head Designer and granddaughter of the company's founder Mario, launched its nylon collection in the late 1970s, based on fabric used to make steamer trunks in the company's early days. While the items took some time to catch on, the style has since become one of Prada's trademarks, distinguishing it from the many other design companies. Prada's designs are modest, with tiny logos appearing just once on a piece. 
Someone unfamiliar with fashion companies and unfamiliar with Prada would be hard-pressed to identify a handbag as a Prada; this is done on purpose, to retain the concept of subtle luxury identifiable only by the elite who would be in the same social echelon. Prada takes pleasure in its rejection of rank and snobbery by avoiding showy branding displays. 
Prada's apparel is distinguished by sleek, basic lines and classic shapes, with the addition of the odd striking item or accent. Prada's pricing point is around average for a leading design firm. 
A nylon tote bag costs around $1,320, while a leather tote bag costs between $2,300 and $3,000. A Prada leather handbag with woven pattern would set you back $1,850, while a pair of shoes will cost you between $700 and $900.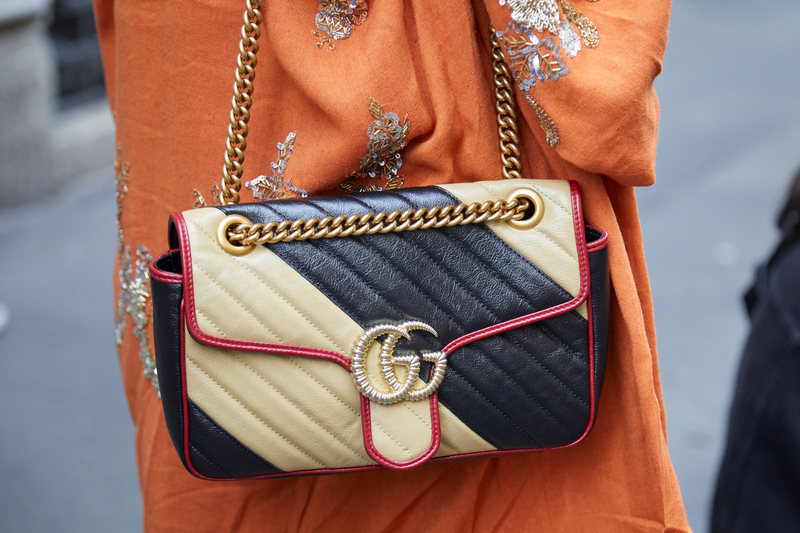 What We Love About Gucci
Gucci originated as a family-run leather goods business that swiftly expanded and became renowned for its workmanship. Gucci has a dynamic history, having weathered material shortages caused by armed conflicts and wars several times by inventing and incorporating various textiles and materials into their designs. During World War II, Gucci even supplied footwear to the Italian troops! Between the 1980s and 1990s, the Gucci family was riven by conflict as several members attempted to cement authority over the business.
Gucci, with its signature red and green hues and double G emblem, is one of the world's most recognizable companies. It has become a global prestige symbol, and many individuals desire to wear Gucci clothing. 
Many imitators have produced counterfeit clothing in the hopes of catering to those who wish to invest in the Gucci brand but cannot afford real items. 
Gucci apparel is bright, colorful, and eclectic, with fanciful lines and materials that play with depth and shape. A leather Marmont clutch with the GG clasp costs $1,590, while a Gucci medium canvas tote bag with the monogram design and signature stripe costs $1,250. 
A pair of Gucci shoes may cost between $650 and $900, thus Gucci items are around the same price as comparable premium brands. 
Conclusion - Is Gucci or Prada better? 
Both Prada and Gucci are major players in the Italian fashion industry, having grown from humble origins to become extremely profitable and renowned brands. 
However, what each brand stands for, as well as the designs they have established and grown with fashion trends, are quite diverse and distinct. 
Because Prada and Gucci take distinct approaches to luxury, their customers tend to choose one fashion label over the other. While some fashionistas are brand fanatics, others like mixing and combining items from other collections to create their own unique look. 
So to answer the question, no brand is better than the other - it simply depends on preference, personal style and affordability. While both brands are known to be quite pricey, consumers may choose items on sale such as sneakers to get the name brand they adore. Choose the brand you love and the items you'd wear!